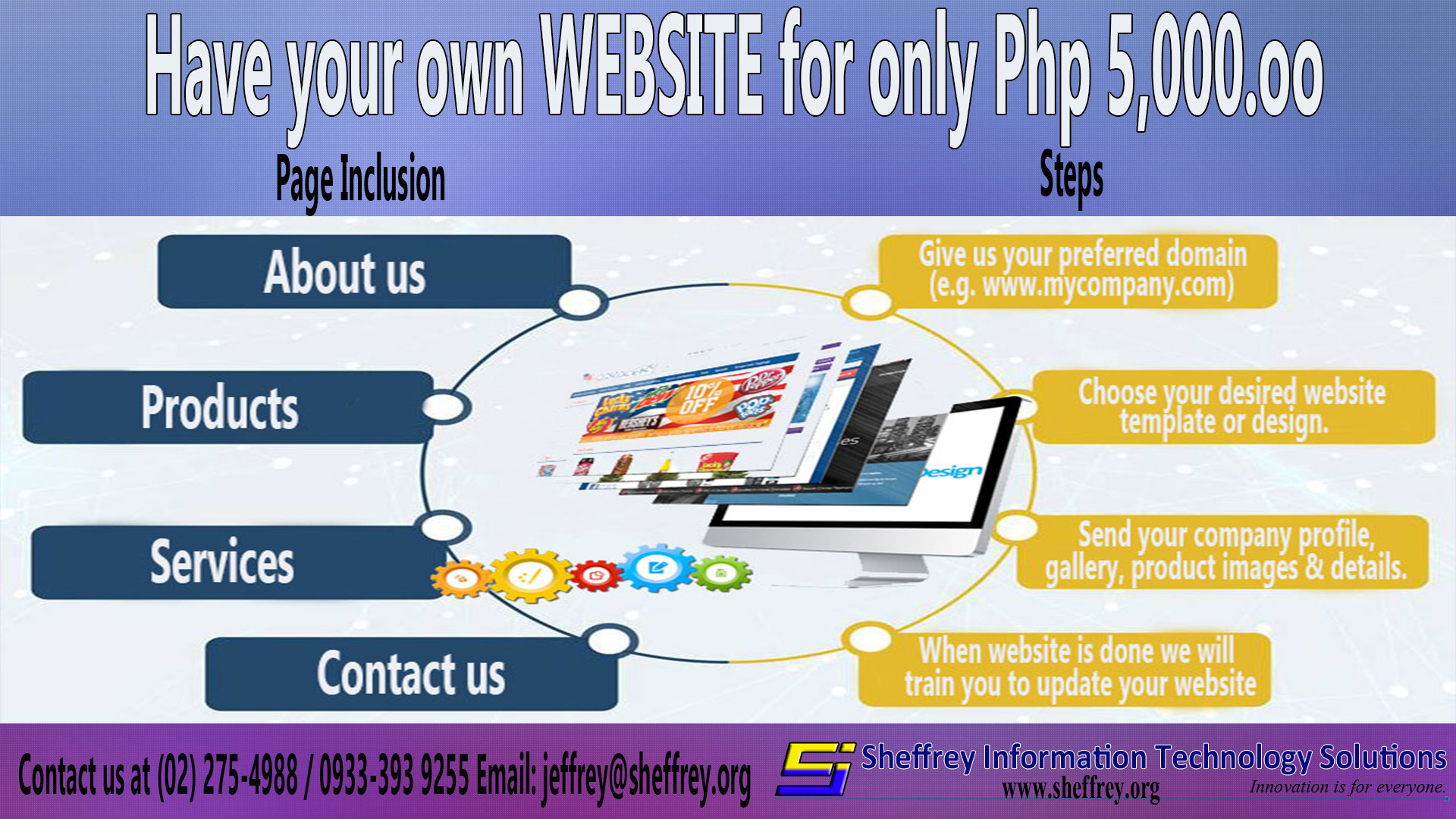 Website Development
We focus on CMS's and it is the framework of your website.
Website Design & Template;
Business Website Themes
Corporate Website Themes
Fashion Website Themes
Food Website Themes
Institutions Website Themes
Information Technology Website Themes
News & Magazine Website Themes
Nature Website Themes
Personal Website Themes
Photography Website Themes
Travel & Tours Website Themes
Online Store / Ecommerce Development
What is the main goal of your ecommerce site? To sell! We know that through optimizing your page, we can drive traffic to your site, but how about conversion? We believe that it is not enough to increase your views, you have to engage people into buying your products or services. Imagine, if you could turn every views into customers, that is one effective selling tool, and we could make it transpire.
So, how can we do that?
The ecommerce design is suited to your niche and appealing to your prospect's eyes.

Everyone's in social networking sites nowadays. We improve users' engagement with you through integrating your website with social media.

Our ecommerce content management system is user-friendly, provides convenience, and full control.

We understand that effective solutions don't have to be expensive, we cater to your budget.